Breathing New Life into Your Property
Washing your home as needed (annually or every two years depending on location and sun exposure) will add 5-10 years to the life of your homes protective finish.
Each and every day our services are breathing NEW LIFE into:
Driveways and Sidewalks
Asphalt Shingle and Tile Roofs
Residential/Commercial/HOA
Real Estate and Foreclosures
Pool Decks, Lanai, Cages & Screens
Outside Walls and Buildings
Mold and mildew are not only a problem for the appearance of your home, but can also create health problems and reduce the service live of your home's siding and roofing systems.
Brick, wood, stucco and masonry surfaces of your home are all subject to algae, moss, mildew and salt (our bay and coastal air is a brutal foe to painted surfaces) pollen, sap, carbon as well as general urban grime also deposit themselves on surfaces, allowing them to remain wet much longer. It is the prolonged direct exposure to moisture that goes to work on your homes surfaces in the Tampa Bay area. Dirty surfaces dry much more slowly and plain old rain water can be a formidable enemy if allowed to dwell.
Our customers will receive aesthetic benefits as well as preventative maintenance.
Contact us today for more information about your next roof, siding, or exterior surface cleaning project or to request an estimate. We look forward to working with you.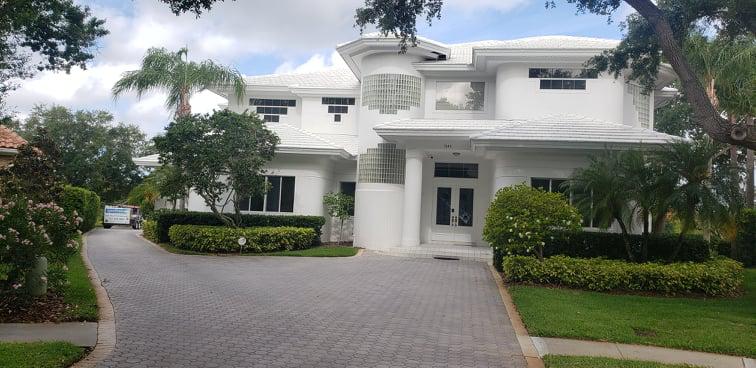 Happily Servicing the Clearwater, Safety Harbor, Oldsmar, Palm Harbor, and throughout the Tampa Bay Area
Request A Quote Today!