Soft Wash Building Washing
Affordable Exterior Cleaning
Keep your business or store front clean and bright with regular pressure cleaning services from Spot Free Roofs & Pressure Cleaning, Inc.
Over time, heavy vehicle and foot traffic may cause areas around your business to look dingy, old and worn. The great news is that pressure cleaning offers an affordable solution to clean and restore your business front. Our technicians have the equipment and training to clean a variety of surfaces and help remove the stains, heavy grease and grime that are commonly found in and around convenience stores, gas stations, restaurants and many other types of businesses. Our team is ready to make your business look and feel like new. Our team is dedicated to delivering efficient cleaning techniques and safe, effective cleaning solvents and solutions.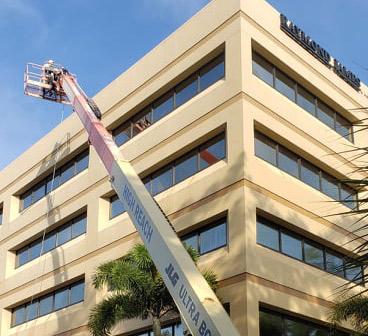 Happily Servicing the Clearwater, Safety Harbor, Oldsmar, Palm Harbor, and throughout the Tampa Bay Area
Request A Quote Today!