Driveway & Concrete Cleaning
Professional Exterior Cleaning
At Spot Free Roofs & Pressure Cleaning Inc. our combination of our modern state-of-the-art Soft Washing and Power Washing equipment, along with years of professional exterior cleaning experience and great customer service, makes us Clearwater's best professional choice for your home or businesses.
An ultra-high volume of 4000 psi water penetrates a whopping 1/2″ below the surface of the cement, ensuring that we clean your sidewalks and driveways without any streaks. We use the absolute highest quality equipment in the industry to ensure a job well done. Our machinery outputs range from 40 psi to 4,000 psi and from cold water to 220-degree steam.
Whether you're dealing with heavy traffic or just need to clean off your walk or driveways, Spot Free Roofs & Pressure Cleaning Inc. can help with all your concrete and pavement cleaning needs.
Mildew, algae and other foreign contaminates may grow and overwhelm paved areas creating unattractive, slippery or disgusting outdoor spaces. If you are dealing with stained concrete driveways or treacherous walk ways, we will use safe and effective cleaning solutions and solvents to brighten and restore surfaces, build curb appeal and provide you with a safe, attractive space for visitors and guests.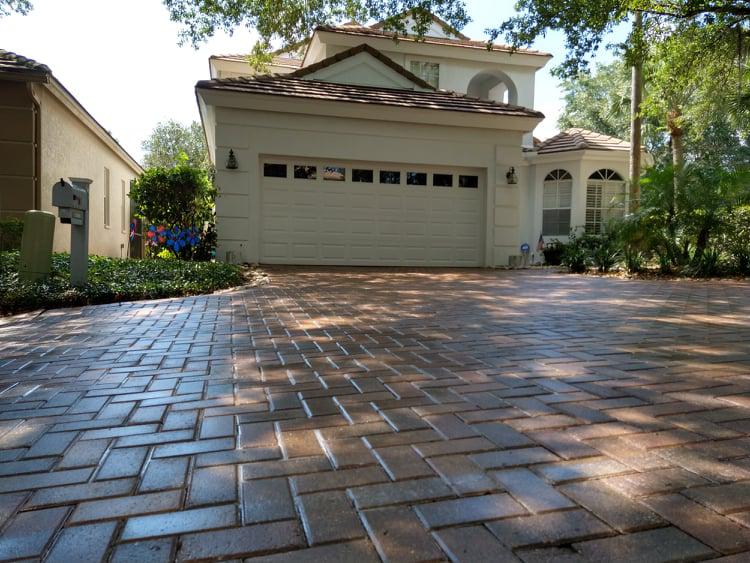 Happily Servicing the Clearwater, Safety Harbor, Oldsmar, Palm Harbor, and throughout the Tampa Bay Area
Request A Quote Today!